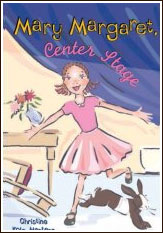 Details
Illustrated by Vicky Lowe
Dutton Children's/Penguin
Ages: 8 to 12
March 2006

ISBN numbers:
0525469966 (hardcover)
0142407682 (Puffin, paperback)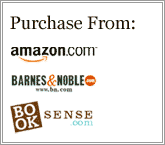 Mary Margaret likes to do things her way. The problem is, her way isn't always perfect, but Ellie's is. When a community play of Cinderella is announced, Mary Margaret comes up with the best fund-raising idea and even convinces some VIPs to help out. So she figures she's a "shoe-in'' for the part of Cinderella. But the shoe goes on Ellie's foot instead.


The Idea
Shortly after I finished writing Mary Margaret and the Perfect Pet Plan, I went to see the play, Charlie and the Chocolate Factory, which was being put on entirely by kids in the town where I live.
Danielle, the actress who played Veruca Salt, was having lots of fun playing that character. When she said, with all the brattiness she could muster, "I want an Ompah Loompah! I want an Oompah Loompah now!'' it made me think of Mary Margaret (because Mary Margaret always knows what she wants).
Then I started daydreaming. I imagined Mary Margaret trying out for a play. Because she loves being the center of attention, she would probably like to be in a play—but only if she could be the star. Then I thought about how difficult it would be for her to listen to the director, because she's always confident her way is best.
When some of the things I was daydreaming about made me laugh out loud, I knew I had a good idea for the next Mary Margaret book.
Reviews
Kirkus Reviews: ". . .a delightful second go-round."